Every innovative company should distinguish itself from others by implementing professional and modern solutions. One of these, which can enrich your communication channels, is a webpage which can be accessed using a mobile phone.
A mobile webpage can be reached by either traditionally entering the address or by scanning a 2D code using a mobile phone. 2D code is simply a webpage address in a graphical form (scanning applications are available for downloading for free in the Internet). Thanks to the mobile webpage your customer has a constant and easy access to significant information about your company.
A 2D code is simple to copy on marketing products, correspondence forms, posters, banners etc.
If you are interested in having a mobile webpage for your company please contact us.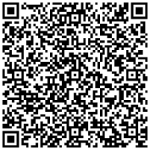 Please download our mobile business card. Just scan the 2D code below.